Once your package is received and evaluated, we will contact you with an estimate for repair costs. If you decide to proceed with the repair, we will require a deposit through a major credit card as your authorization to proceed. Once authorized, generally the work will be completed generally within 6-8 weeks, depending on the work to be completed. Once the work is completed, the card will be charged for the remaining balance due, plus return shipping.
If you choose not to have the repair completed, will will require a payment for return shipping charges within 30 days of providing the estimate of repair charges.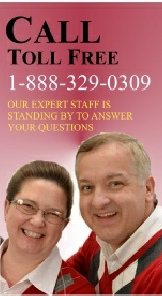 © Sunday, February 24, 2019 Roger Gordon Clockmakers Ltd
HTML Forms powered by
Wufoo
.
DO YOU HAVE ANY QUESTIONS?
Mail Order Clock Repair
The field of true and reputable clockmakers has been in a steady decline over the past several years. In years past, nearly every jewelry store in the local community either directly employed a clockmaker-watchmaker or utilized the services of one from the area. Such a luxury is no longer available in most areas. That is why we have become one of the largest clock repair centers in the USA. Customers from around the world safely and successfully ship their cherished timepieces to us for repair and restoration work. Mail order clock repair is a major part of our business.
Shipping Instructions
When preparing to ship your clock for repair, keep in mind that it is a delicate instrument and should be packed appropriately. We do not need any non-essential parts such as weights, keys, and removable decorative pieces. If your mantle or wall clock has a pendulum, we do need it to test run the clock; however, we do not need grandfather clock pendulums. We recommend that you have it professionally packed by a UPS Store near you. If that is not an option for you, then be sure to tightly pack in bubble wrap in an inner box that is placed in a larger outer box with plenty of cushion like bubble wrap or foam peanut shells.
Be sure to include your personal contact information on a sheet of paper inside the package. We need your full name, address, contact phone number(s), email and a brief description of the problem you are experiencing with your clock. For your convenience, you can print the Shipping Form through this link.
Shipments should be fully insured for replacement value and shipped to the following address via UPS, USPS, or FEDEX: THIS SIGNED SHIPPING FORM MUST BE INCLUDED!
Roger Gordon Clockmakers Ltd
National Clock Repair Center
320 W. Oak Street
Titusville, PA 16354
Phone: 888-329-0309 Toll Free