User Manuals
Tower Clock Repair
Repair by Mail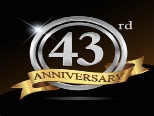 © Sunday, February 24, 2019 Roger Gordon Clockmakers Ltd
We do not sell parts
Click on the Grandfather Clock Service Area nearest to you,
for more information:
Cincinnati Clock Repair | Cincinnati, OH 45201 | 513-898-3007
Cleveland Clock Repair | Beachwood, OH 44122 | 216-319-0878
Northern Kentucky Clock Repair | Florence, KY 41042 | 859-912-7415
Akron - Canton Clock Repair | Canton, OH 44701 | 330-479-2635
Warren - Youngstown Clock Repair | Warren, OH 44483 | 330-367-5317
Columbus Clock Repair | Columbus, OH 43201 | 614-678-5510
Columbia Clock Repair | Columbia, SC 29209 | 803-832-4688
Pittsburgh Clock Repair | Pittsburgh, PA 15238 | 724-274-5279
Philadelphia Clock Repair | Germantown, PA 19144 | 215-501-7443
Erie Clock Repair | Erie, PA 16421| 814-897-8700
Hilton Head Clock Repair | Bluffton, SC 29910 | 843-566-2834
Alexandria - Mt Vernon Clock Repair | Alexandria, VA 22306 | 703-297-8590
Baltimore Clock Repair | Baltimore, MD 21209 | 410-981-9901
Hagerstown Clock Repair | Hagerstown, MD 21740 | 888-329-0309
Charleston Clock Repair | Charleston, SC 29401 | Phone: 843-566-2834
Charlotte Clock Repair | Charlotte, NC 28104 | Phone: 704-209-4284
National Clock Repair Center |
Titusville, PA 16354 | Phone: 888-329-0309

HTML Forms powered by
Wufoo
.
Our master clockmaker has been rebuilding grandfather clocks for nearly 40 years. From clocks in the Pennsylvania State Capitol Building and street clocks in Pittsburgh to grandfather clocks throughout the Cleveland, Ohio suburbs.
He began his apprenticeship at the age of 11 and bought his tools and business at the age of 14. After more than 38 years now, and thousands of clocks later, he is considered an expert in the field of antiquarian horology.
Our master clockmaker and clockmaker technicians make house calls throughout Ohio, including Cincinnati, Canton, Youngtown-Warren, Akron & Cleveland; in Pennsylvania from Erie to Pittsburgh, Harrisburg, and the greater Philadelphia area. In the greater Washington, DC area, we service Baltimore, Rockville, & Hagerstown, MD and Northern Virginia including Arlington & Alexandria. In Lowcountry of South Carolina we serve most communities from greater Charleston to Hilton Head Island and Columbia.
While we specialize in 18

th

and 19

th

Century grandfather clock restorations, we also repair any mechanical grandfather clock regardless of make or vintage. If you have a smaller clock that needs repaired, follow the instructions provided on our mail order clock repair page.
We don't just fix your clock, but we are careful to restore or conserve your
heirloom with the highest quality professional craftsmanship. We offer a
two-year warranty with our work.
When you trust your treasured timepiece with Roger Gordon Clockmakers Ltd, you will join an elite group of happy clock owners that will only have us perform their repair work. Among them are banking institutions, universities, dignitaries, companies large and small, and likely your neighbor down the street.
We do not repair battery operated or electric clocks
● Weems & Plath
● Welch
● Wood Gear
"I want to thank you a thousand times for the repair work you did on our family's grand-father clock. We are enjoying it so much! You are a national treasure for the work you do!"
June 2013
Ellen C,
Falmouth, ME
Click on the brand name below for Clock Repair & Service:
We DO NOT repair battery operated or electric clocks
We DO NOT SELL PARTS except as part of a repair
For Battery Clock Repair
And Clock Parts, we recommend
Wynwood Clock Company
Ph: 814-320-3540