User Manuals
Tower Clock Repair
Repair by Mail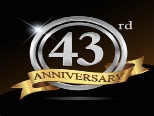 © Sunday, February 24, 2019 Roger Gordon Clockmakers Ltd
We do not sell parts
Click on the Grandfather Clock Service Area nearest to you,
for more information:
Cincinnati Clock Repair | Cincinnati, OH 45201 | 513-898-3007
Cleveland Clock Repair | Beachwood, OH 44122 | 216-319-0878
Northern Kentucky Clock Repair | Florence, KY 41042 | 859-912-7415
Akron - Canton Clock Repair | Canton, OH 44701 | 330-479-2635
Warren - Youngstown Clock Repair | Warren, OH 44483 | 330-367-5317
Columbus Clock Repair | Columbus, OH 43201 | 614-678-5510
Columbia Clock Repair | Columbia, SC 29209 | 803-832-4688
Pittsburgh Clock Repair | Pittsburgh, PA 15238 | 724-274-5279
Philadelphia Clock Repair | Germantown, PA 19144 | 215-501-7443
Erie Clock Repair | Erie, PA 16421| 814-897-8700
Hilton Head Clock Repair | Bluffton, SC 29910 | 843-566-2834
Alexandria - Mt Vernon Clock Repair | Alexandria, VA 22306 | 703-297-8590
Baltimore Clock Repair | Baltimore, MD 21209 | 410-981-9901
Hagerstown Clock Repair | Hagerstown, MD 21740 | 888-329-0309
Charleston Clock Repair | Charleston, SC 29401 | Phone: 843-566-2834
Charlotte Clock Repair | Charlotte, NC 28104 | Phone: 704-209-4284
National Clock Repair Center |
Titusville, PA 16354 | Phone: 888-329-0309

HTML Forms powered by
Wufoo
.
Over 3,000 hymns are programmed to play manually or at set time(s) through the day or week. Each day of the week can be programmed differently as well as different seasons of the year. If your church needs a tolling bell to signal the beginning of a service, we have that capability as well.
The Tower Clock & Carillon division of Roger Gordon Clockmakers Ltd, specializes solely in the repair and restoration of mechanical steeple, tower, and street clocks. Many of these are found in town halls, public buildings and churches around the world.
Our company's founder, Roger Gordon, along with our clock technicians travel throughout the United States diagnosing and repairing these stately markers of time. Most of these machines were built in the 18th & 19th Centuries as the standard source of telling time for the

Community. Many of the restoration projects of this type are done as a philanthropic or community capital project because of the significant historic and functional aspect of the "town clock"
If your church or community is in need of repair work to your tower clock, please give us the opportunity to evaluate the project and provide you with a proposal to perform the work and to become a stewardship partner in maintaining your cherished public treasure.
In addition to repair and restoration work, we also manufacture digital carillons. This system can be operated with the sounds of Westminster on the quarter, half, or full hours. It can can also play traditional ship's bells every half hour or simply strike the hour.
Tower Clock Repair & Restoration