User Manuals
Tower Clock Repair
Repair by Mail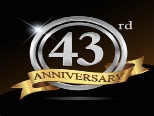 © Sunday, February 24, 2019 Roger Gordon Clockmakers Ltd
We do not sell parts
Click on the Grandfather Clock Service Area nearest to you,
for more information:
Cincinnati Clock Repair | Cincinnati, OH 45201 | 513-898-3007
Cleveland Clock Repair | Beachwood, OH 44122 | 216-319-0878
Northern Kentucky Clock Repair | Florence, KY 41042 | 859-912-7415
Akron - Canton Clock Repair | Canton, OH 44701 | 330-479-2635
Warren - Youngstown Clock Repair | Warren, OH 44483 | 330-367-5317
Columbus Clock Repair | Columbus, OH 43201 | 614-678-5510
Columbia Clock Repair | Columbia, SC 29209 | 803-832-4688
Pittsburgh Clock Repair | Pittsburgh, PA 15238 | 724-274-5279
Philadelphia Clock Repair | Germantown, PA 19144 | 215-501-7443
Erie Clock Repair | Erie, PA 16421| 814-897-8700
Hilton Head Clock Repair | Bluffton, SC 29910 | 843-566-2834
Alexandria - Mt Vernon Clock Repair | Alexandria, VA 22306 | 703-297-8590
Baltimore Clock Repair | Baltimore, MD 21209 | 410-981-9901
Hagerstown Clock Repair | Hagerstown, MD 21740 | 888-329-0309
Charleston Clock Repair | Charleston, SC 29401 | Phone: 843-566-2834
Charlotte Clock Repair | Charlotte, NC 28104 | Phone: 704-209-4284
National Clock Repair Center |
Titusville, PA 16354 | Phone: 888-329-0309

HTML Forms powered by
Wufoo
.
Chelsea Clock Repair Center
Mariners have used a unique bell code to tell time at sea for hundreds of years. The code is based on the crew's typical workday routine while the vessel is under way. A ship at sea requires constant attention throughout the day's twenty-four hours. The day is therefore divided into six four-hour periods, each called a "watch." Similarly, the crew is segmented into three divisions. Division members then stand their individually assigned duties on two watches per day, with eight hours off duty between watches. rotate each division's watch times, the Evening Watch is periodically divided into two watches. These are called Dog Watches because they "dog" the watch schedule for all divisions ahead by one watch period.
First Watch 8:00 p.m. to 12:00 a.m.
Mid-Watch (also Black Watch) 12:00 a.m. to 4:00 a.m.
Morning Watch 4:00 a.m. to 8:00 a.m.
Forenoon Watch 8:00 a.m. to 12:00 p.m.
Afternoon Watch 12:00 p.m. to 4:00 p.m.
Evening Watch 4:00 p.m. to 8:00 p.m.
The watch officer struck the ship's bell every half hour to apprise the crew of the time. A single bell denoted the end of the first half hour and one bell was added each half-hour. Eight bells therefore signaled the end of each four-hour watch. if you cannot see it.
Chelsea, the American clockmaker known for their high quality nautical timepieces, has been making ship clocks for the US Navy since 1880. This company is still headquartered in Chelsea, Massachusetts and continues to manufacture fine timepieces in the United States.


All Chelsea nautical and mantle clocks are repaired in our national repair center location. We receive shipments every day from around the world at our clock repair department. Please look at our shipping page for more details. Since 1976, we have been in the clock repair business and have become one of the most respected clock restoration and repair companies in the northeastern United States. If you don't get an answer by phone, we may be out on a call, so please leave a message and we will get back to you.
1 bell = 12:30 4:30 8:30
2 bells = 1:00 5:00 9:00
3 bells = 1:30 5:30 9:30
4 bells = 2:00 6:00 10:00
5 bells = 2:30 6:30 10:30
6 bells = 3:00 7:00 11:00
7 bells = 3:30 7:30 11:30
8 bells = 12:00 4:00 8:00 (source:www.chelseaclock.com)