User Manuals
Tower Clock Repair
Repair by Mail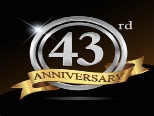 © Sunday, February 24, 2019 Roger Gordon Clockmakers Ltd
We do not sell parts
Click on the Grandfather Clock Service Area nearest to you,
for more information:
Cincinnati Clock Repair | Cincinnati, OH 45201 | 513-898-3007
Cleveland Clock Repair | Beachwood, OH 44122 | 216-319-0878
Northern Kentucky Clock Repair | Florence, KY 41042 | 859-912-7415
Akron - Canton Clock Repair | Canton, OH 44701 | 330-479-2635
Warren - Youngstown Clock Repair | Warren, OH 44483 | 330-367-5317
Columbus Clock Repair | Columbus, OH 43201 | 614-678-5510
Columbia Clock Repair | Columbia, SC 29209 | 803-832-4688
Pittsburgh Clock Repair | Pittsburgh, PA 15238 | 724-274-5279
Philadelphia Clock Repair | Germantown, PA 19144 | 215-501-7443
Erie Clock Repair | Erie, PA 16421| 814-897-8700
Hilton Head Clock Repair | Bluffton, SC 29910 | 843-566-2834
Alexandria - Mt Vernon Clock Repair | Alexandria, VA 22306 | 703-297-8590
Baltimore Clock Repair | Baltimore, MD 21209 | 410-981-9901
Hagerstown Clock Repair | Hagerstown, MD 21740 | 888-329-0309
Charleston Clock Repair | Charleston, SC 29401 | Phone: 843-566-2834
Charlotte Clock Repair | Charlotte, NC 28104 | Phone: 704-209-4284
National Clock Repair Center |
Titusville, PA 16354 | Phone: 888-329-0309

HTML Forms powered by
Wufoo
.
We have service technicians in the following areas who make house calls for your E Howard grandfather or floor clock. Many E Howard wall clocks are too large to easily transport, so we will make house calls for these as well. Since 1976, we have been in the clock repair business and have become one of the most respected clock restoration and repair companies in the northeastern United States.

Make an appointment today to repair your E Howard grandfather clock by emailing or calling us. If you don't get an answer by phone, we may be out on a call, so please leave a message and we will get back to you.
NOTE: WE ARE NOT AFFILIATED WITH E HOWARD & COMPANY
AND WE DO NOT REPAIR E HOWARD WATCHES.



E. Howard Clock Repair
E. Howard & Co. was famous for high grade watches, clocks, tower
and street clocks. The E. Howard Watch & Clock Company was
formed on December 1, 1881 to succeed an earlier firm of similar
name founded by Edward Howard (1813–1904). Howard, a
clockmaking apprentice of Aaron Willard, Jr. had commenced
business with David P. Davis, manufacturing high-grade wall clocks
under the name of Howard & Davis in 1842. About 1843, with a
third partner, Luther Stephenson, they began to also manufacture
tower clocks. In 1857, David P. Davis left the firm and Howard &
Davis was dissolved and was succeeded by E. Howard & Company.

All E Howard mantle and wall clocks are repaired in our
national service center location. We receive shipments every day
from around the world at our clock repair department. Please look
at our shipping page for more details.